Doula – companion at birth
Experience counts
Doulas are women with birth experience who accompany expectant parents before, during and after birth. They have set themselves the task of growing a birth culture in Germany in which it is normal for women to give birth in a self-determined and natural way and only in exceptional cases is this natural process interfered with from outside.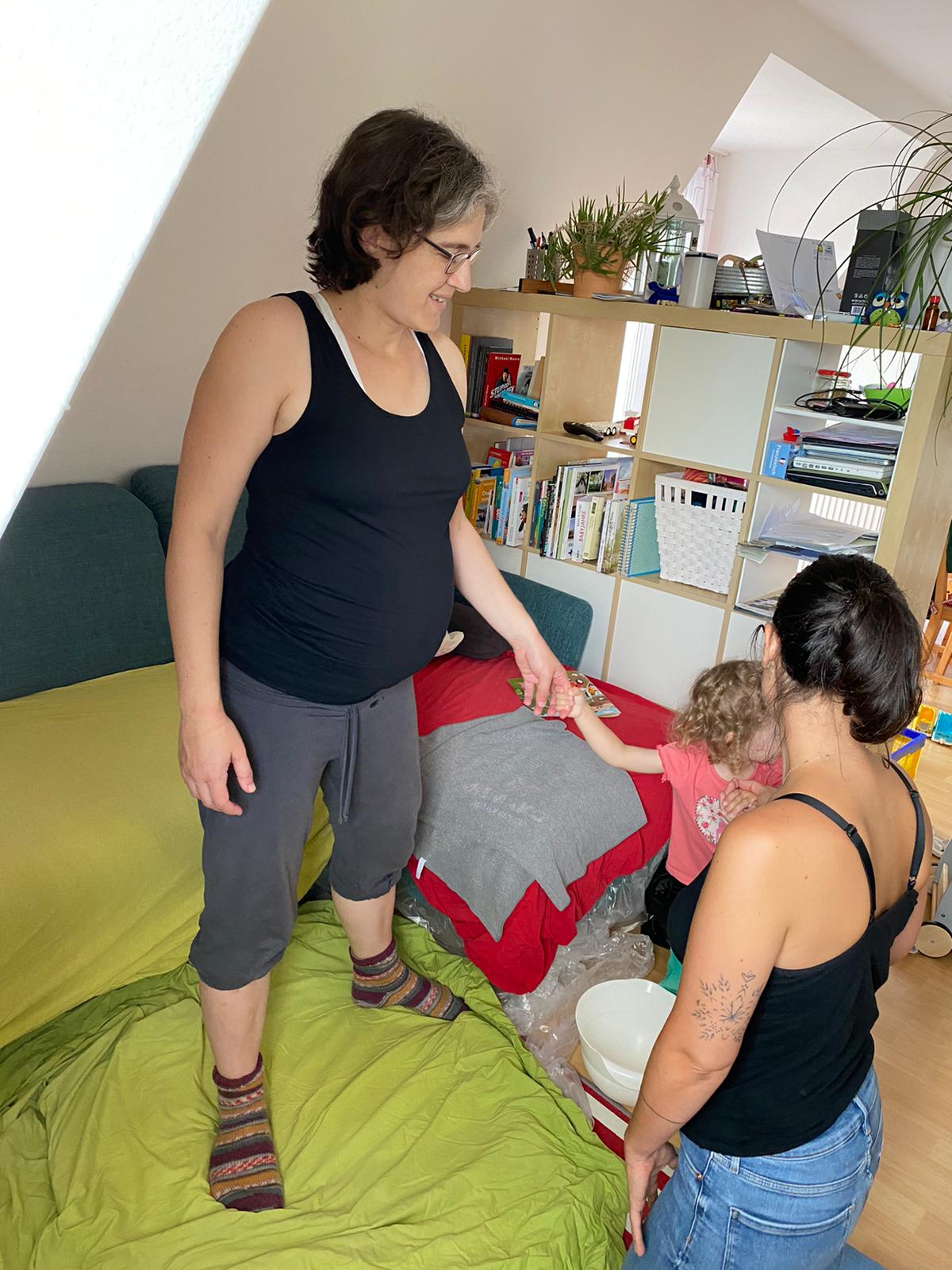 In the time before childbirth Doulas remind pregnant women of their very own skills and encourage them to get to know and claim their wishes and needs. In their work, they concentrate exclusively on supporting, encouraging and empowering the mother in the birth process, without interfering in medical matters.
During preterm meetings during pregnancy and 24-hour on-call duty around the calculated birth date, doulas accompany expectant parents on the day of birth from the first contractions, throughout the entire birth until the baby is in the arms of mum and dad, is breastfed and all have "arrived". They write a birth report and visit the parents in their puerperium to discuss with them any questions that may arise after a birth.
Support during pregnancy and on the birth journey means accompanying the expectant parents during this special, exciting phase of life on their individual path and strengthening their self-determination and individuality.
Doulas have undergone training, are familiar with the physiology of pregnancy and childbirth and, as a person of trust, are familiar with the personal history, wishes and needs of the pregnant women they accompany. Melanie Schöne, Doulas in Germany e.V.
Doulas in Deutschland e.V.  Doulas in Germany e.V.
Gesellschaft für Geburtsvorbereitung (www.gfg.de) - Doula-Liste
You can find addresses of doulas in both organizations.