... because of extreme vulnerability in the first trimester of pregnancy
Attention! The legal situation regarding the use of ultrasound during pregnancy has changed. Doctors and all other persons are forbidden to use ultrasound on unborn children if there is no medical necessity. This makes 'baby television' - as a private service - a regulatory offence, as do CTG measurements and Dopton applications. The Federal Ministry for the Environment, Nature Conservation and Nuclear Safety follows the recommendation of the Radiation Protection Commission (SSK) and places consumer protection above the economic interests of ultrasound users. Parents are still offered the three so-called "basic ultrasound examinations" as part of medical pregnancy care. The parents decide whether they would like to accept this offer or not.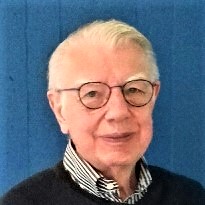 The cells of the unborn child are extremely vulnerable and susceptible to fail. That is why human offspring should be extremely protected at this stage of development.
"The use of prenatal ultrasound - earlier, more frequent, longer, stronger - is currently increasingly shifting the risk-benefit ratio towards risk. This dangerous path must and can be stopped in the interest of our children, without renouncing the real medical advantages of prenatal ultrasound diagnostics". Dr. Otwin Linderkamp. Prof. (em.) University of Heidelberg, Physician for Children and Youth Medicine, 2017.
The scientist's expertise shows that effects, particularly at the cellular level, are proven through vibrations, thermal effects and cavitations.